Fluvius' Good Causes
Even in coronavirus times, we have continued our long-term cooperation with our good causes. We organised actions for the Food Banks and Action against Cancer. A sense of commitment and good interaction between our staff and the charities are key factors.
The food banks and Fluvius
We don't just help the Food Banks financially: we also structurally give them a helping hand. Our human contributions and material support have been severely disrupted by coronavirus lockdowns over the past year. Physical team activities were impossible. Nevertheless, four branches of the West Flemish Food Banks were delighted to receive office furniture from our site in Torhout.
On top of that, we made the following donations to the Food Banks:
700 packets of chocolate and 200 packets of biscuits, intended for activities to help 'Action against Cancer' that the COVID-19 precautions meant we were unable to organise.
advertising space in the national media.
financial backing for the five regional branches of the Food Banks using the budget that was freed up by not holding the board meetings in person; they had to be held digitally in 2020.
The warmest week
Fluvius staff have a tradition of assisting with the 'Warmest week at Fluvius' to help the Food Banks. That was far from easy during coronavirus times but we did try to raise some money through online actions. This included making and selling a Fluvius cookbook, exercise and relaxation classes, and an 'Art on your fridge' calendar. Supplemented by donations from unused incentive budgets and helped by things like the "Kilometre Challenge", these initiatives resulted in a total of €38,620 for the Food Banks.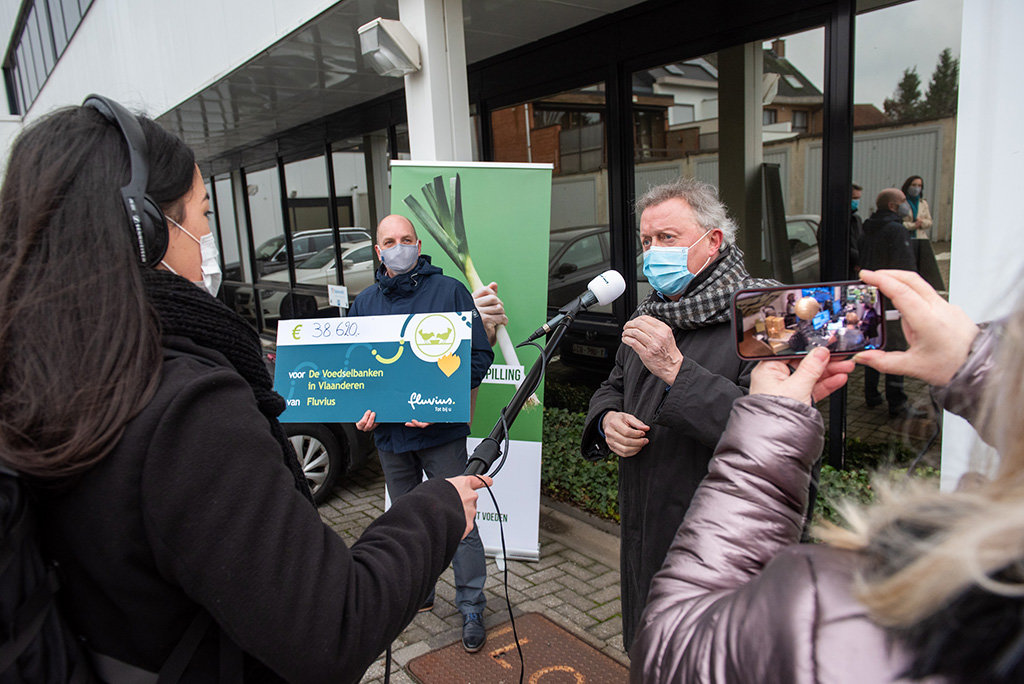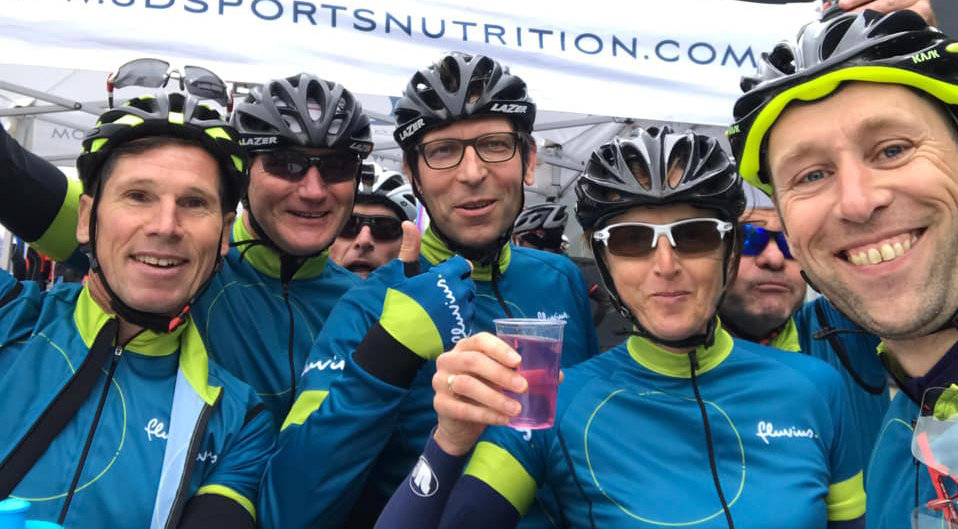 Action against Cancer
The annual 'Action against Cancer' campaign was also hit by COVID-19. With a heavy heart, we had to cancel both the '100 km Run' in March and the eleventh '1,000 km for Action against Cancer'. However, thanks to internal initiatives – including virtual ones – and with the support of the management, we were still able to donate €76,000 to Action against Cancer.
3,000 laptops for Digital For Youth
When learning is being done remotely, young people who do not have a home computer can fall behind. The professional organisation Digital For Youth donates PCs and accessories, kit that they collect in from companies and organisations. After the big PC changeover last year, partly because of the merger of what had been Eandis and Infrax into Fluvius, we had 3,000 devices in stock that had been 'wiped'. In one fell swoop, that meant that Digital For Youth reached nearly a third of its target of collecting in 10,000 laptops. The necessary software and licences were installed on every computer so that the young people could start using them right away.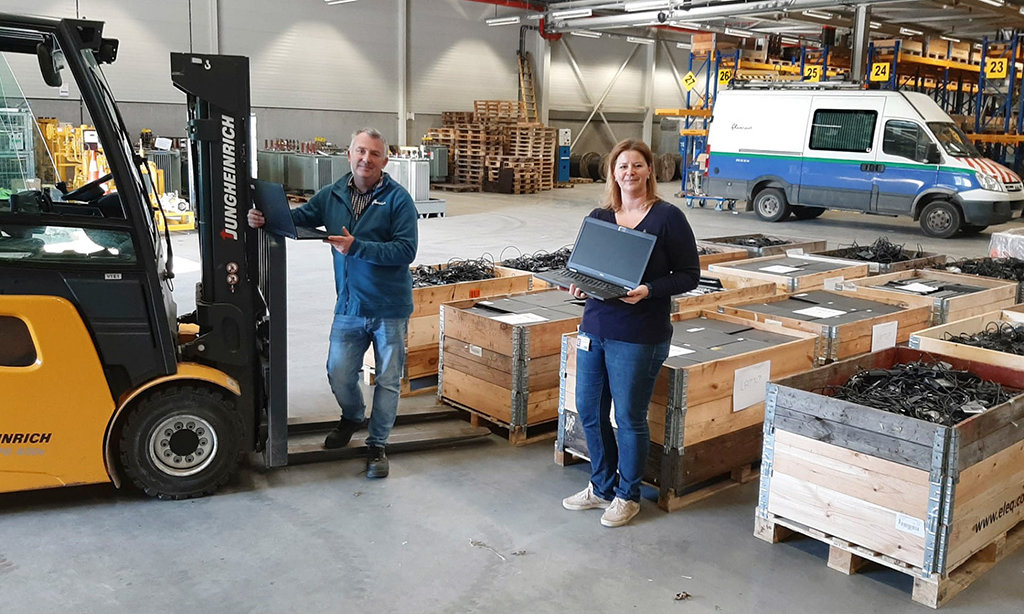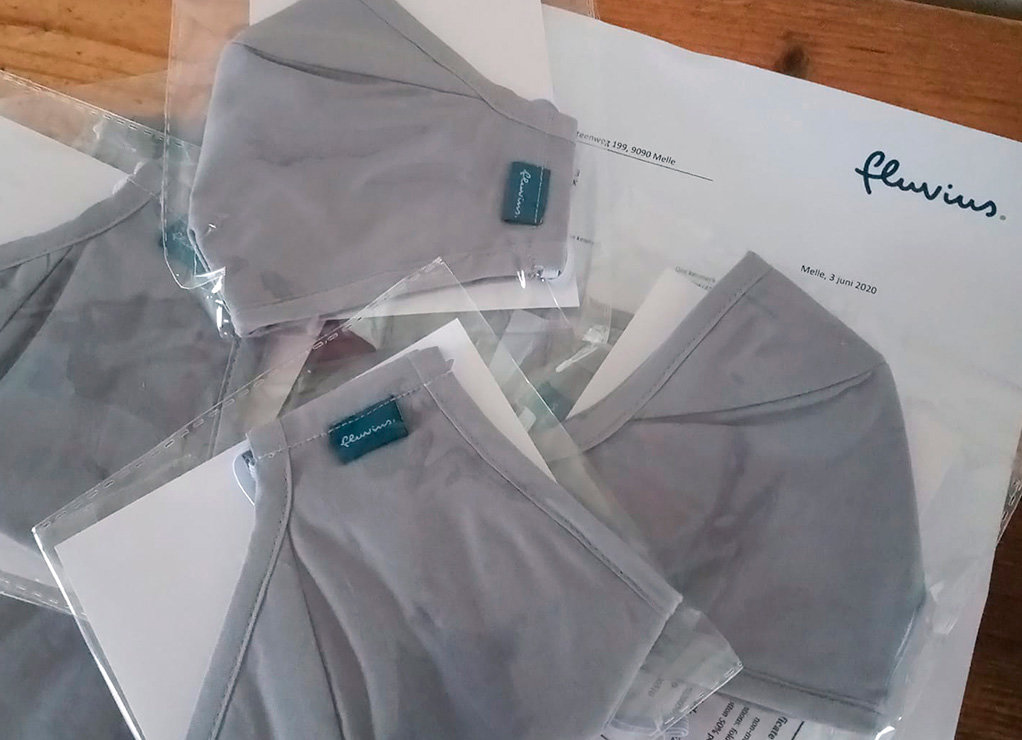 Fluvius donates 1120 facemasks
At the beginning of the coronavirus pandemic, we ordered extra facemasks for our staff. The lockdown then meant we had to scale back our activities temporarily, whereas the need for facemasks in the healthcare sector became acute. So we donated 1120 facemasks – over half of what we had ordered – to the strategic reserves of the Federal Public Health Service.