Safety first
Safe working has always been at the top of the Fluvius priority list but COVID-19 gave this theme an extra dimension last year. We monitored the situation very closely, making continual adjustments and aiming for an approach that was as uniform as possible across the entire energy sector.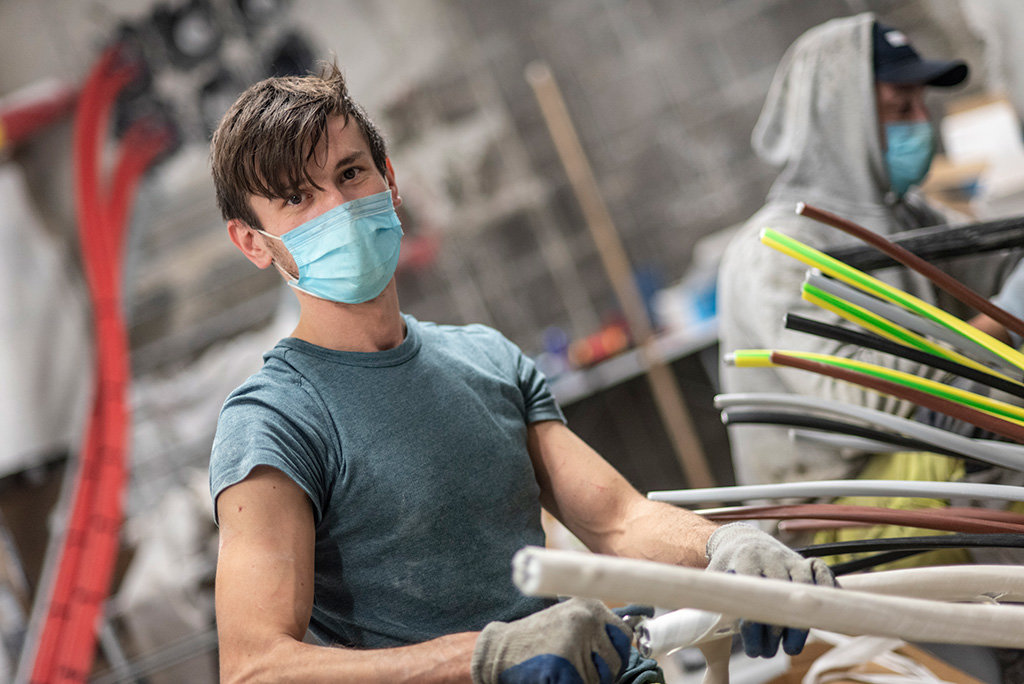 COVID-19
Since the appearance of COVID-19, we have been giving our employees the best possible protection through strict hygiene measures.
Our technical staff were provided with all necessary personal protective equipment according to the type of work they performed.
Before starting work, the technicians go through a checklist of 19 rules (distancing rules, use of PPE and tools, customer contacts, coming into contact with wastewater, etc.). The same applies for all contractors and other partners.
Safety procedures have also been tightened up in our customers' offices and when taking meter readings at customers' homes. Almost all the office staff have been required to work from home. Meetings of all management bodies are being held online
Safety = top priority
Everyone is responsible for their own safety and that of colleagues and third parties.
Safe work begins with strict compliance with our safety regulations. But there's more to it than that: all Fluvius employees think along, take extra safety precautions or decide not to carry out tasks if they cannot be done safely. This way of working is called the STOP principle.
A crucial aspect of this is that staff must have the confidence to speak not only to each other but also to third parties about unsafe behaviour. Employees become familiar with this through learning courses and training. An app means that our technicians have a handy checklist of safety precautions for each type of site visit.
Finally, we also involve our contractors' and partners' prevention advisers in our 'safety pool'.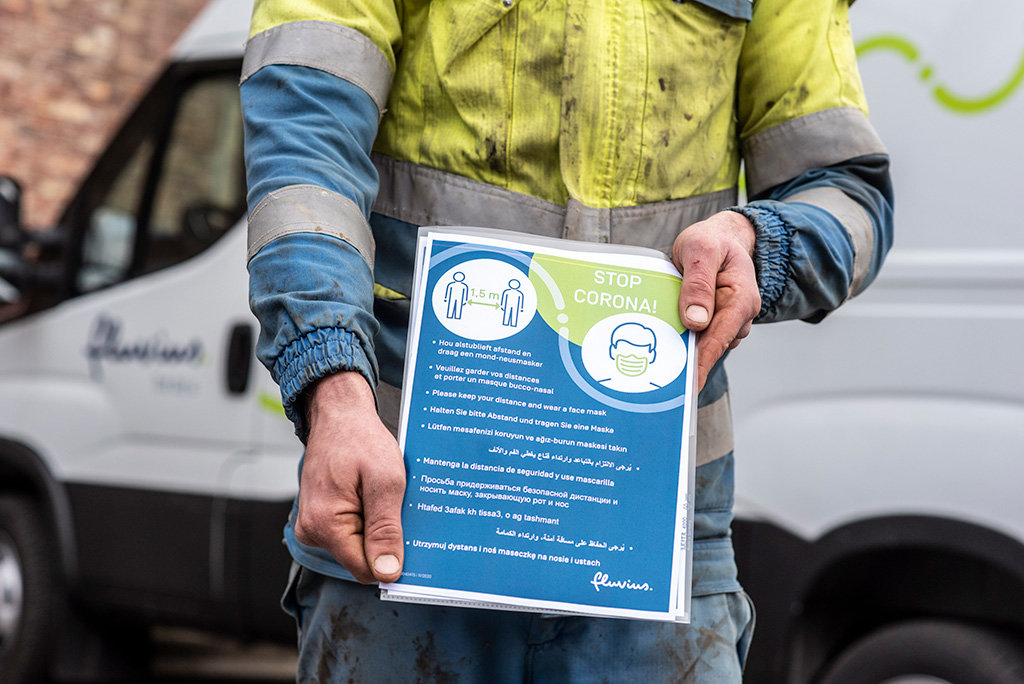 Accidents at work
In terms of accidents at work, 2020 was not a good year, but it was better than 2019. That shows that our efforts are paying off, but we are continuing to monitor and adjust our actions in this area very closely.
| Number / Year | 2019 | 2020 |
| --- | --- | --- |
| Accidents at work | 128 | 101 |
| Accidents at work involving absence | 64 | 41 |
| Days of absence | 1199 | 735 |
Key parameters for occupational accidents are the frequency and severity, figures stating the number of accidents at work involving absence and the number of days of absence respectively in proportion to the number of hours worked per annum.
In 2020 we achieved a frequency score of F = 4.77. This result was unfortunately above our target of 4.50. About half the accidents can be ascribed to falling, tripping and slipping.
The severity figure this year was S = 0.09, whereas we were aiming for less than 0.09. The number of days lost to accidents involving trips, falls and slips is about 30% of the total.
We have a policy of zero tolerance for accidents involving either of our basic products (electricity and natural gas). Nevertheless, there were two such cases in 2020 (as opposed to 4 in 2019).
In a culture of shared leadership, everyone takes responsibility for their own safety and that of their colleagues.