Close to the customer
At Fluvius, we start from the expectations of our customers for everything we do. Goal: to make the customer Experience (CX) as consistent and positive as possible in every customer contact, regardless of the process, channel, or employee.
What does the customer want?
Customer expectations for new applications and processes are evolving rapidly under the influence of commercial actors in the energy market. So, it is important to respond to this. Which is why in 2021 we set up a customer service team, the CX-team. This is a team of 5 experts that collects customer insights, converses with customers, detects opportunities, and works together with colleagues across the company to adapt daily operations to the most ideal customer experience.
We focus on four service promises for our customers to meet the needs of our customers even better. We want every employee to know these promises and to make these real each day

Examples of responses received via the online compliments box:
Our customers also notice the difference. Since last year, we have had the opportunity to pay tribute to our colleagues on the website. And so do the customers: in 2021, we received more than 300 compliments.
Huge kudos to Peggy from the technical back office. Always quick in its service, always clear, and super customer-oriented. An employee to cherish.
Really satisfied with the way our file was done and speed it was followed up on. Also very satisfied with the carrying out of the works. Kudos to the Fluvius staff. Really customer focused!
The conversation and handling by Carine to regularise an estimated meter reading deserve sincere CONGRATULATIONS. Can you congratulate the person concerned?
Customer survey: high marks for studies & installation and premium requests
In last year's online customer survey, 'studies and construction' scored best (92% satisfied customers), closely followed by 'metering' (86%), 'premium requests' (85%), and 'fault management' (84%).
vCustomers are less satisfied with 'local production' (64%) and 'prepayment' (67%). 'Connections' score average is 78%. /p>
For 'local generation', our service ran behind schedule at the end of 2020 due to the sudden, exponential rise in the number of solar panel registrations. So, also in 2021 many customers had to wait longer than foreseen for their installation to be approved. Moreover, customers say that the application procedure is not easy.
Under prepayment, we follow up on customers with payment difficulties by installing a digital meter at their property according to the prepaid principle. This helps customers to avoid getting further into debt and to keep control over their energy spending. Given the issue involved, however, this topic usually scores lower.
General customer satisfaction: annual result
| Service type | 2020 | 2021 |
| --- | --- | --- |
| Studies & installation | 92% | 92% |
| Metering | 95% | 86% |
| Available subsidies | 92% | 85% |
| Failure management | 86% | 84% |
| Connections | 86% | 78% |
| Prepayment | 78% | 67% |
| Local Generation | 73% | 64% |
| Total | 86% | 80% |
Dealing with complaints
In 2021, we received a total of 25,261 first-line complaints and 1,918 second-line complaints This is an increase of 33.3% (6,321 complaints) and 26% (396) respectively compared to 2020. The number of first-line complaints received is the highest in the last 5 years. The biggest impact on our operations came from the Constitutional Court ruling on the reversing meter for digital meter customers.
A second-line complaint is when customers tell us they are not satisfied with how their original complaint was handled.
| Number/Year | 2020 | 2021 |
| --- | --- | --- |
| Complaints | 18 940 | 25 261 |
| Second-line complaints | 1 522 | 1 981 |
| Total | 20 462 | 27 242 |
Customer-focused communication
In 2021, we took further steps towards even more customer-oriented communication. To this end, we work on pro-activity, relevance, and accessibility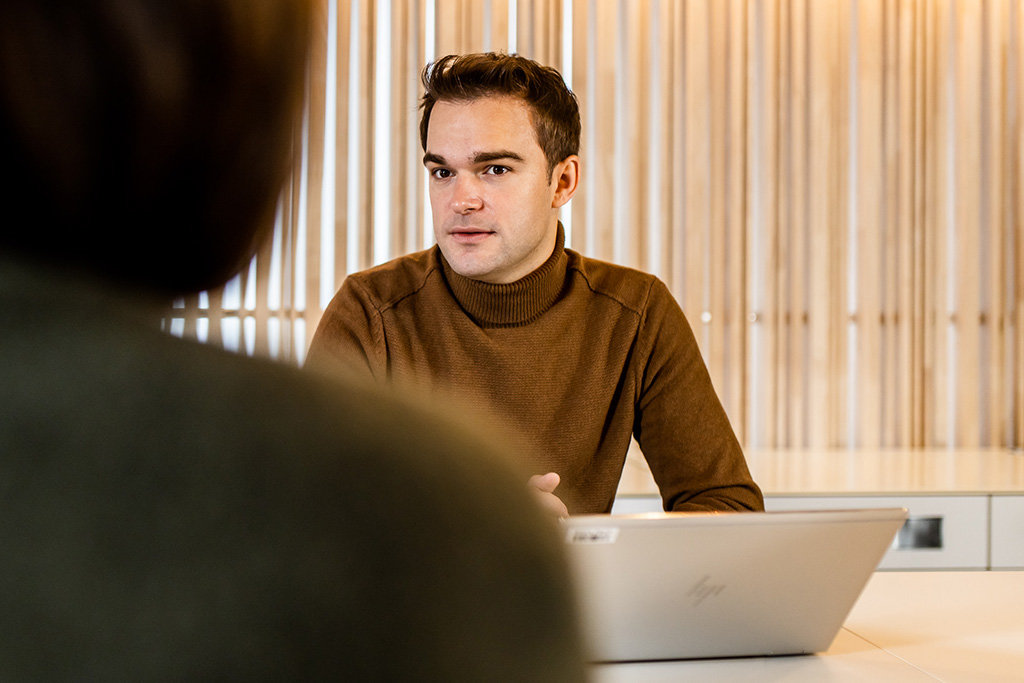 Self-service and digital
We communicate our information and services via an 'omnichannel policy' to a broad target group of customers. Self-service and digitalisation are key here, so that a large proportion of our customers can contact us 24/7. At the same time, we also continue to provide maximum support to non-digital customers. We are committed to the customer channel strategy Avoid-Click-Call-Face, in which a customer contact is preferably not necessary. For example, because it is clear to the customer, the customer is helped online, contacts our call centre, or visits a customer office. We want to use the available resources as efficiently as possible.
Customer channels
Customers contacted us by phone over 2,250,000 times in the past year. This is an increase of about 190,000 calls compared to 2020 and 360,000 calls compared to 2019.
We handled just over 208,000 contact forms from the website
Our direct messaging channels (WhatsApp, Facebook Messenger, web chat, Twitter) are gaining ground. We have already recorded a total of over 98,000 customer conversations. Customer satisfaction on these digital channels is also high (average score 4.23/5).
More and more customers are finding their way to My Fluvius. This online app enables customers to track their own usage, open and close their smart meter data ports, and apply for premiums. The number of customers who registered a new account increased to a total of 279,898 in 2021. Moreover, these customers regularly consult My Fluvius: in total, we counted 2,048,508 sessions. The 'Consumption' tile is visited most often by customers (1.8 million times).
Which applications are opened the most?
We counted 37,000 customer visits to the 30 customer offices. This figure continues to fall year on year. In 2022, we will reduce the network of customer offices to 14 distributed across Flanders. These customer offices have long opening hours and customers can visit them without an appointment.